Eat your way through Markthalle
Friday, January 16th at 15:00
Location: Markthalle Stuttgart, 70176 Stuttgart
Nearest station: Charlottenplatz
RSVP to Billie Schoeler via the pending Facebook event or using the contact form below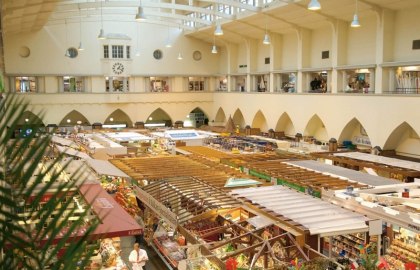 Join us for a tasty tour through the Markthalle in January. In this 90-minute English-language tour, we will find out about the history of the Markthalle and will make stops to try the offerings of various stands along the way.
Don't forget to bring your shopping lists for those hard to get spices! There will be plenty of time to shop after the tour or to simply discover the various delicacies on your own.
Tour guide costs will be sponsored by the IWCS and attending members are responsible for covering their food costs only (€8 per person, paid in advance).
Only 15 spaces available for this tour!!! To reserve your spot, please transfer your €8 prepayment before January 10th to the IWCS bank account. Contact host Billie Schoeler using the form below or via the Facebook event in our members group.