ENGLISH-SPEAKING TOUR OF THE ESSLINGEN CATACOMBS
Sunday, September 20th from 9:30
Meeting Point: Esslinger Burg, in front of "Dicker Turm"
Cost: 10€ per person, members, spouses and partners welcome (no children on this tour, please)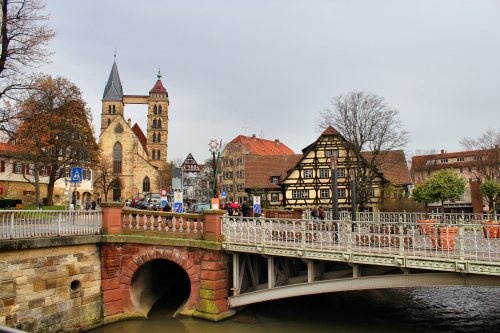 Experience Esslingen's underground during the English-language tour "Cellar, crypt, catacombs". The tour lasts approximately two hours taking us from the castle (Esslinger Burg) to Esslingen's ossuary under the city archive, some excavations and many more secret locations. Nearest public transportation is the Esslingen (Neckar) Bahnhof (S1).
This tour is limited to 20 people and cost per person is 10€ with the IWCS covering the remaining costs. Please bring 10€ in correct change with you to be collected at the start of the event.
To reserve your space, please RSVP to host Michelle using the contact form below. See you underground!!!
[contact-form to='activities@iwcstuttgart.org' subject='Esslingen Catacombs'][contact-field label='Name' type='name' required='1'/][contact-field label='Email' type='email' required='1'/][contact-field label='Number of people attending' type='text' required='1'/][contact-field label='Comment' type='textarea' required='1'/][/contact-form]