Members-Only "Influential Women of Stuttgart" Walking Tour (in English)
Sunday, November 15th at 13:00 (2.5 hours)
Meeting Point: Front Steps of the Stuttgart Opera House
Cost to members: 10 euros in advance (minimum 10 and maximum 25 participants)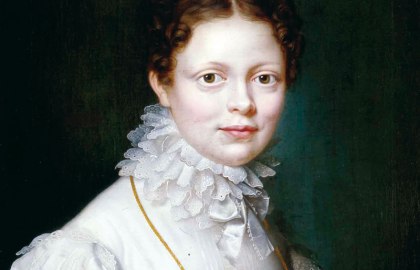 Just like the members of the IWCS, the city of Stuttgart has a long history of women who have focused on creating a stronger and more compassionate community. In November we will pay homage to many of these influential women, noble and common, with a walking tour presented in English by the Stuttgart Convention Bureau. From Queens Olga and Katharina to women who fought for the right to vote, this 2 1/2 hour walking tour will take us all around central Stuttgart to learn about the historical "Frauenpower" behind our city.
The tour starts at the front steps of the Stuttgart Opera House and ends at Charlottenplatz. The nearest U-Bahn stops are Charlottenplatz, Schlossplatz, or Hauptbahnhof.
This event is currently only open to IWCS members at a cost of €10 per person, paid in advance. Please note that we need a minimum of 10 participants for the tour to take place and the maximum we can have is 25. If you would like to attend, please fill in the contact form below and host Michelle Niese-Mendel will send you our bank information for the transfer.
[contact-form to='activities@iwcstuttgart.org' subject='Women of Stuttgart tour'][contact-field label='Name' type='name' required='1'/][contact-field label='Email' type='email' required='1'/][contact-field label='Comment' type='textarea' required='1'/][/contact-form]