English-language Tour of Weissenhof Estate Architecture
Sunday, June 12th at 12:45
Location: Weissenhof Estate, 70191 Stuttgart-Killesberg
Nearest Station: Kunstakademie (Bus 44 from Hauptbahnhof)
Cost: €5 per person (max. 20 participants)
The Weissenhof Estate in Stuttgart (Weissenhofsiedlung and the Weissenhofmuseum im Haus Le Corbusier) is a unique look into the forward-thinking architectu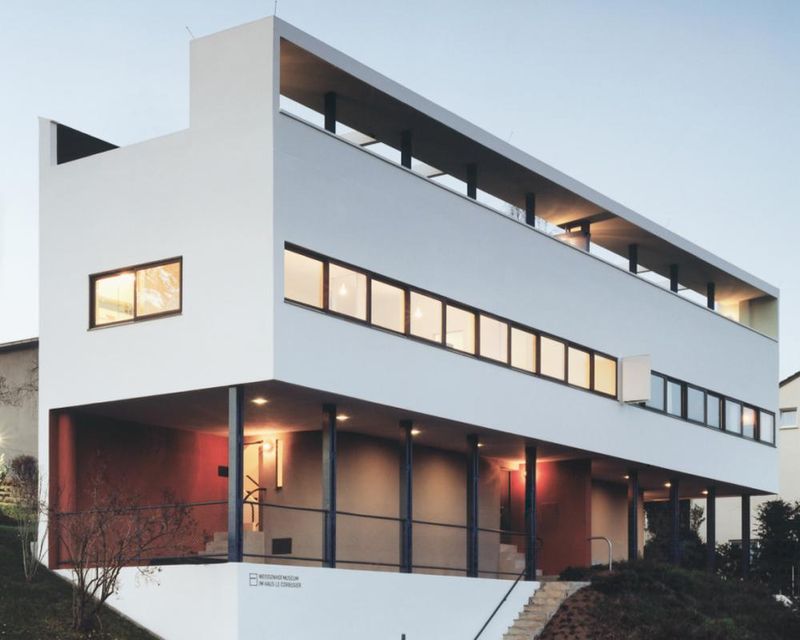 ral and design minds of the late-1920s.
This distinctive residential building exhibition known as "Neues Bauen" (or 'new build') reflected the societal and cultural changes of the early 20th century.
Starting in 1927, seventeen architects under the artistic direction of Ludwig Mies van der Rohe created a unique residential scheme for modern urban residents. The architects participating in the exhibition were known among their peers as part of the international avant garde. Largely shunned and condemned by the Third Reich; today they are among the most notable masters of modern architecture.
The semi-detached homes designed by Le Corbusier are aesthetic, social and technical examples of the ever-changing architectural attitudes of the time. Following extensive restoration of the interiors, the façades, and the grounds, the structure is now open to visitors.
Please join the IWCS for a 90-minute tour through the grounds and the museum on Sunday, June 12th. We will meet at 12:45 and start the tour 13:00. This tour is open to members and family members. Participants are asked to prepay €5 per person and the club will cover the cost of the tour and the remainder of the entrance fees.
To RSVP, please use the contact form below or reply in the pending Facebook event.
[contact-form to='activities@iwcstuttgart.org' subject='Weissenhof Tour'][contact-field label='Name' type='name' required='1'/][contact-field label='Email' type='email' required='1'/][contact-field label='Comment' type='textarea' required='1'/][contact-field label='How many attending?' type='radio' required='1′ options='1,2'/][/contact-form]